Search our suppliers catalog
Alpha Labs
Alpha Labs

News about Alpha Labs

Pastette means high quality, smart design and a wide range
From quick and easy liquid transfers to precise control for small sample handling, Pastettes can be used for sampling from bottles or delivering to micro-cuvettes. Whatever your application, a choice of known drop volumes and specific tip designs allow you to select the Pastette that exactly meets your needs.
Availability in handy non-sterile bulk packs and sterile packs of 10, 20 or single wrapped pipettes offers complete flexibility.
Length
Unless otherwise indicated Pastette® illustrations are shown as 'life-size'. From the shortest (36mm) to the longest (300mm), you can select the length that allows you to reach into deep vessels or delicately draw fluid from small wells.
Bulb Draw
Each Pastette in the range is shown with the maximum liquid volume that can be drawn in a single transfer allowing you to select the one most suitable to your typical volume transfers.
Tip Design
Alternative tip sizes allow you to choose smaller drop sizes in a variety of tip lengths, where work with small volumes and delicate applications is critical. Wide bore designs are ideal for viscous fluids or whole cells reducing shearing to a minimum.
Drop Volume
All Pastettes are accurate to ±10% of the stated specification allowing you to deliver μl drops of known volumes.
Graduations
Graduated Pastettes allow you to quickly and easily deliver measured volumes.
View all Pastette options
---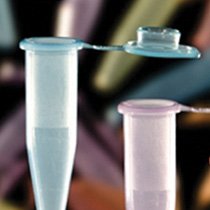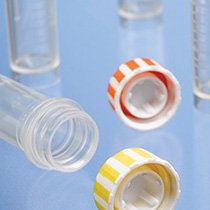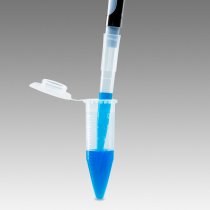 APEX Micro-Tubes for Every Application
The APEX range of microcentrifuge tubes has been thoughtfully created to provide safe and convenient collection, processing and storage solutions for small sample volumes.
■ Wide range of flip-cap and screw-cap microcentrifuge tubes
■ Variety of colours for easy sample sorting
■ Conical and free-standing tubes for volumes up to 2ml
■ Manufactured from materials with high chemical resistance
■ Certified free from RNase, DNase, DNA and PCR inhibitors
Learn More
Info Alpha Labs
Laboratory supplies and diagnostic consumables.


Alpha Laboratories is passionate about finding new ways to help science improve people's lives through its evolving range of specialist diagnostic and laboratory products.

Alpha Laboratories endeavours to bring you solutions that:

• Improve the quality of your results
• Save time
• Lower overall costs
• Reduce health and safety risks
• Support better patient outcomes in clinical environments
Een moment geduld a.u.b. De resultaten worden opgehaald.

Product

clone

cat nr

Download