Search our suppliers catalog
Ingenetix
Ingenetix

News about Ingenetix
Interesting targets from Ingenetix include:
Mycoplasma pneumoniae (CE-IVD) to detect the 16S rRNA gene and Bordetella pertussis (RUO) to detect the insertion sequence IS481.
Both kits come with the following benefits:
- Real-time PCR with rapid hot-start Taq DNA polymerase
- ROX™ dye as passive reference
- Internal Positive Control System to exclude false-negative results
- Optimized to handle PCR inhibitors
- PCR-platforms: runs on all established standard real-time PCR-platforms
- Harmonized thermal profiles to run RNA and DNA samples simultaneously
These kits are also available as an assay-only format with primers, probe and a positive control, but without the reaction mix.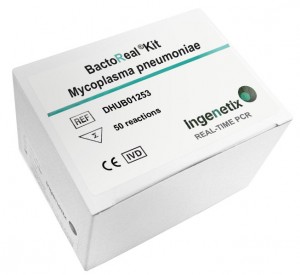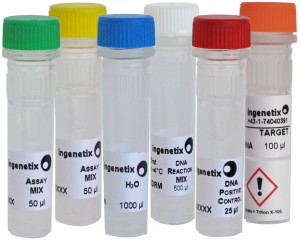 Info Ingenetix
Real-time PCR kits for various pathogens
Ingenetix is specialized in the design, development and production of real-time PCR-based tests for the detection of various pathogens such as bacteria, viruses, fungi and parasites, for applications in human and veterinary medicine.
In addition, Ingenetix is a provider of molecular biology services and offers design, performance and analysis. Ingenetix also provides oligo- and sequencing service.
Een moment geduld a.u.b. De resultaten worden opgehaald.

Product

clone

cat nr

Download