Search our suppliers catalog
Medix Biochemica
Medix Biochemica

News about Medix Biochemica
Medix Biochemica offers a wide variety of matched antibody and antigen pairs for assay development.
Below please find a selection of matched pairs for Coronavirus testing.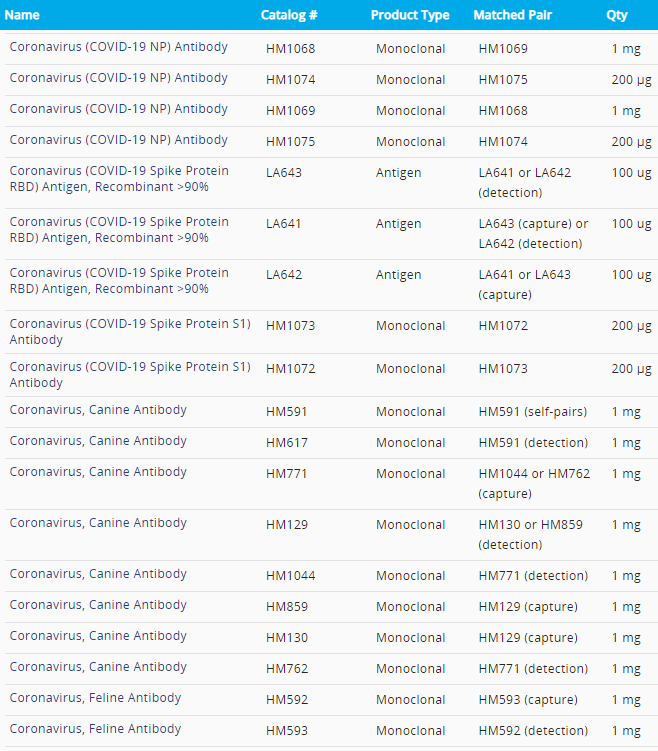 Info Medix Biochemica
Antigens, Antibodies and Blocking Reagents
Medix Biochemica is a manufacturer and supplier of high quality antigens, antibodies, universal non-mammalian blocking reagents, and specialized immunoassay reagents for the in vitro diagnostic (IVD) manufacturing industry worldwide, as well as research institutes.
Medix Biochemica continues to expand their product range of cardiac markers, drug of abuse (DOA) , hormones, infectious diseases, serum proteins, tumor markers and veterinary products.
Currently there are no products of the brand Medix Biochemica in our catalog.