Search our suppliers catalog
Tonbo Biosciences
Tonbo Biosciences

News about Tonbo Biosciences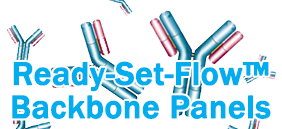 Ready - Set - Flow!™ Backbone Panels
A solid foundation for your immunophenotyping studies

Tonbo Biosciences brings convenience and value to your multicolor flow! Their Backbone Panels include the essential markers brought together in pre-defined base sets, with the flexibility for additional drop-ins. Panels are value priced providing significant savings versus purchasing components individually.

Available targets include Human and Mouse T-Lymphocyte, Human B-Lymphocyte and Mouse Dendritic Cell and Myeloid Precursor panels.

Click here for more information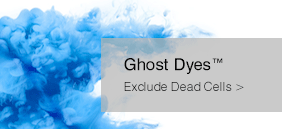 Ghost Dyes™ and Cell Viability Reagents
Don't let dead cells haunt your Flow Cytometry data!

Tonbo's Ghost Dyes™ & Cell Viability Reagents allow for clear live vs. dead cell discrimination for more precise flow cytometry analysis, and are especially useful for intracellular staining protocols.

Ghost Dyes™ bind irreversibly to amine groups and are resistant to subsequent washing, fixation and permeabilization. Dead cells with compromised membranes allow Ghost Dyes™ to permeate and bind amine groups of intracellular proteins resulting in fluorescence much brighter than live cells which are impermeant to Ghost Dyes™.

Click here for more information
Info Tonbo Biosciences
High performance reagents for flow cytometry
Tonbo Biosciences was conceived of a simple principle: giving back to the research community by providing high performance, value oriented products of the highest quality.
Tonbo Biosciences is focused on making best-in-class reagents for immunology research, providing a superior customer experience, and offering exceptional value for flow cytometry and cell analysis workflows.
Tonbo Bio is your source for a comprehensive and constantly growing portfolio of fluorochrome-conjugated and functional antibodies, viability dyes, support reagents, recombinant proteins and ELISA Matched antibody pair kits.
Tonbo Bio also offers high-quality custom reagent manufacturing services that are fast, flexible and reliable.
More information:
https://www.tonbobio.com/
Een moment geduld a.u.b. De resultaten worden opgehaald.

Product

clone

cat nr

Download